I was caught off-guard last week when my husband suggested we go to
Naoshima
over the weekend. It's a place I've wanted to check out for a while, but my other half wasn't too keen on it. Naoshima is known as island full of art: there are several art museums of the modern/contemporary nature and installations everywhere. It may be a small fishing island, but it has also turned into a tourist attraction in recent years. My husband isn't a big art fan and I can't claim to be the most knowledgeable on the topic, but the whimsy and style of this place was intriguing and I knew I wanted to see it at least once.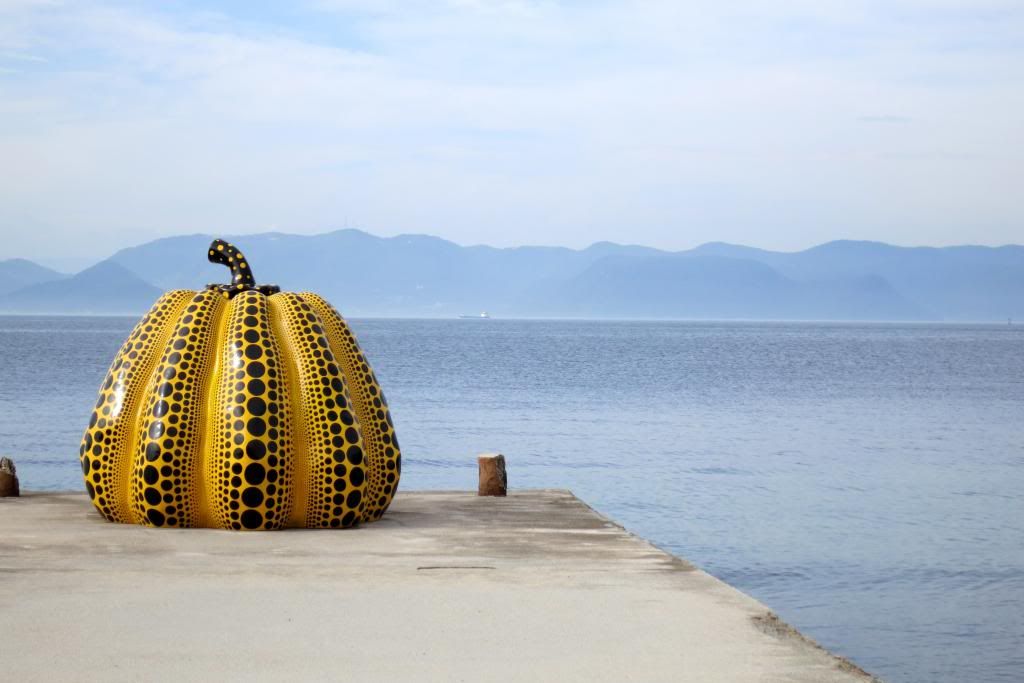 Giant pumpkins with insect-like markings are some of the most popular photo opportunities of Naoshima (since inside the museums guests are to refrain from photography).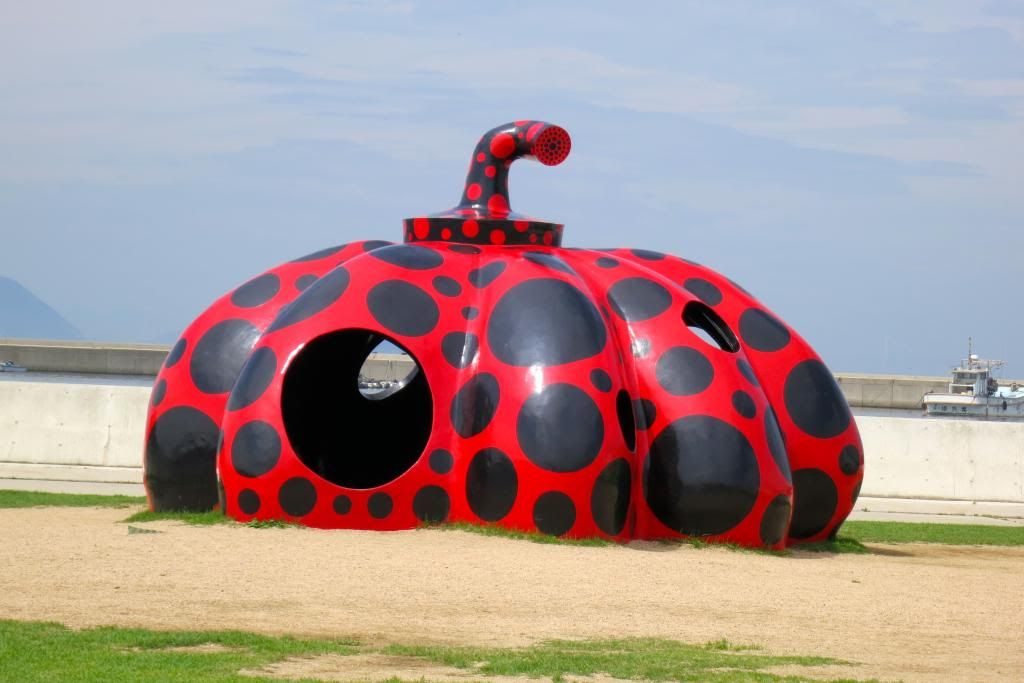 Walking around the island you will see modern touches even in the oldest of Japanese tradition, like this mud wall: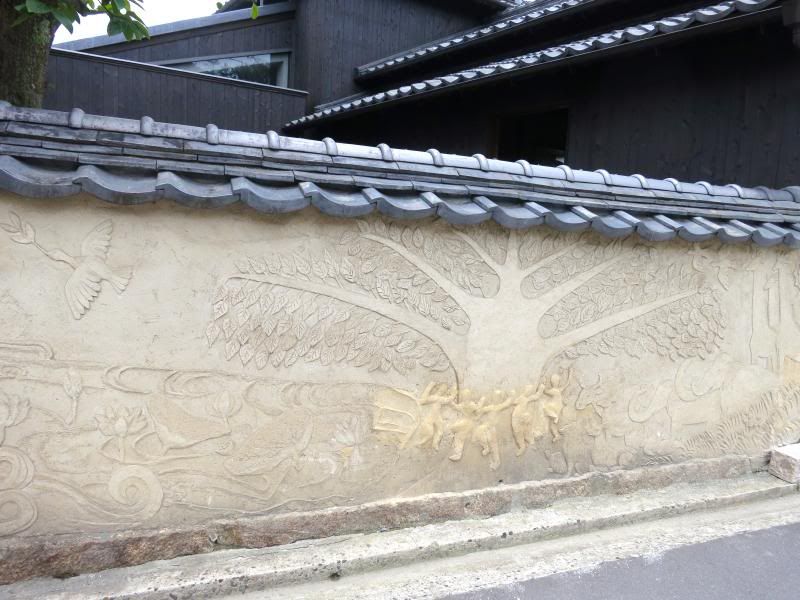 The most simple and subtle of pieces were tucked away, and even ordinary objects can become art, like this portrait made of yarn on the side of a building.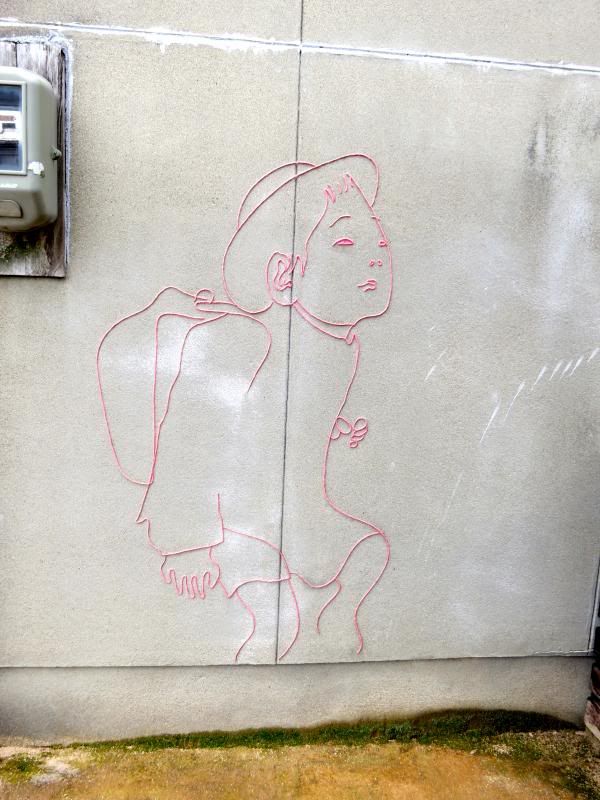 Another place I was really excited to go to was "I

♥

湯",

an onsen (hot spring bath). The kanji 湯 means "hot water" and is pronounced yu, and thus a delightful pun was born. The inside and outside of this onsen are decorated in a unique manner that might remind you of all the delightful treasures you find in your grandmother's basement.
If you're ever in this neck of the woods, come check out Naoshima's mix of old Japanese style and modernism!