Hi guys and gals, how was your weekend?
Sorry it's been quiet from me!
I've been madly trying to work on my Bombshell swimsuit, but it seems I'm cursed. I don't think I'll ever complete a sew-along on time... I work at my own pace and sometimes struggle too much to be on a schedule. For the Bombshell, I hit the snag of the fact my sewing machine refused to sew stretchy material correctly.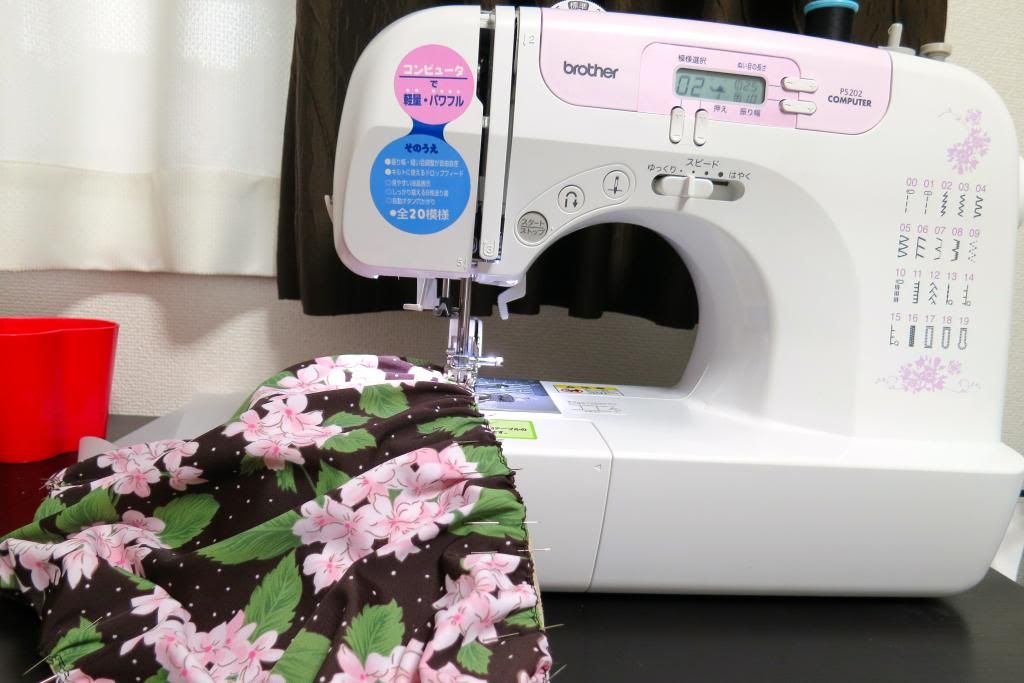 I ended up having to order a walking foot online (which works like a dream, might I add) and it dashed my hopes of staying on the sew-along schedule. Not wanting to give up on participating in a sew-along, I resigned myself to give up on getting the Bombshell done on time and looked forward to the
Hawthorn
Sewalong being done by Colette. I have a golden rule not to start a project without finishing the one I'm working on though, so it looks like I'm out on Hawthorn also.
I shouldn't be so hard on myself, but I'm such a slow sewist! Plus, I have other interests that greatly distract me (I bought a 3DS last week, for one). My sewing queue is growing, which is probably a good thing with my upcoming summer vacation. The sewing blogging community is both a good and bad influence. I find so much inspiration from it, yet other times it can be like the friend you take shopping and tells you to buy everything that piques your interest, even if you don't know if it will work for you and you're on the fence. This is why my list of things to sew is growing! I'm looking forward to having things to do during my summer break at least.
How about you? What do you have planned for summer?