Oh dear. I've let almost a month lapse since I've written an entry. Shame on me! I apologise for my long hiatus. Things have been busy! Besides school starting back up again, it seems spring has sprouted many events.
New school year means new teachers have come! My school district's been lucky to get 2 new awesome ladies. We went together to a small cherry blossom festival and enjoyed some local food. The cherry blossoms in the area had pretty much bloomed and fallen already, but at least we could take pictures of the lovely seaside.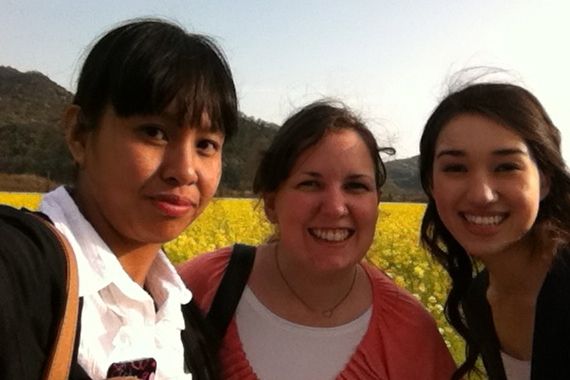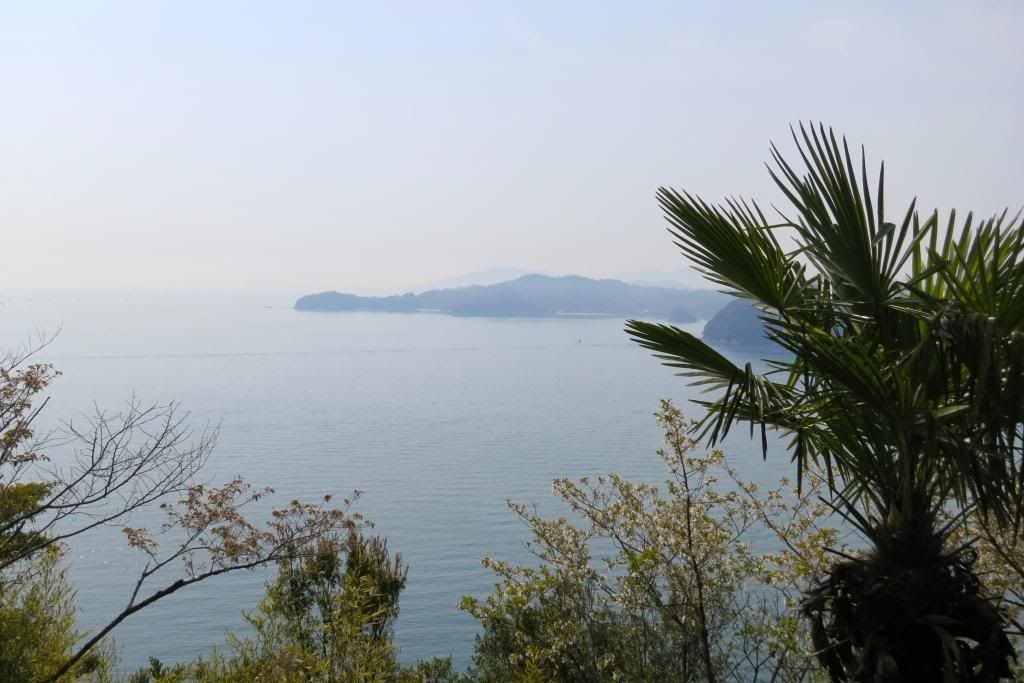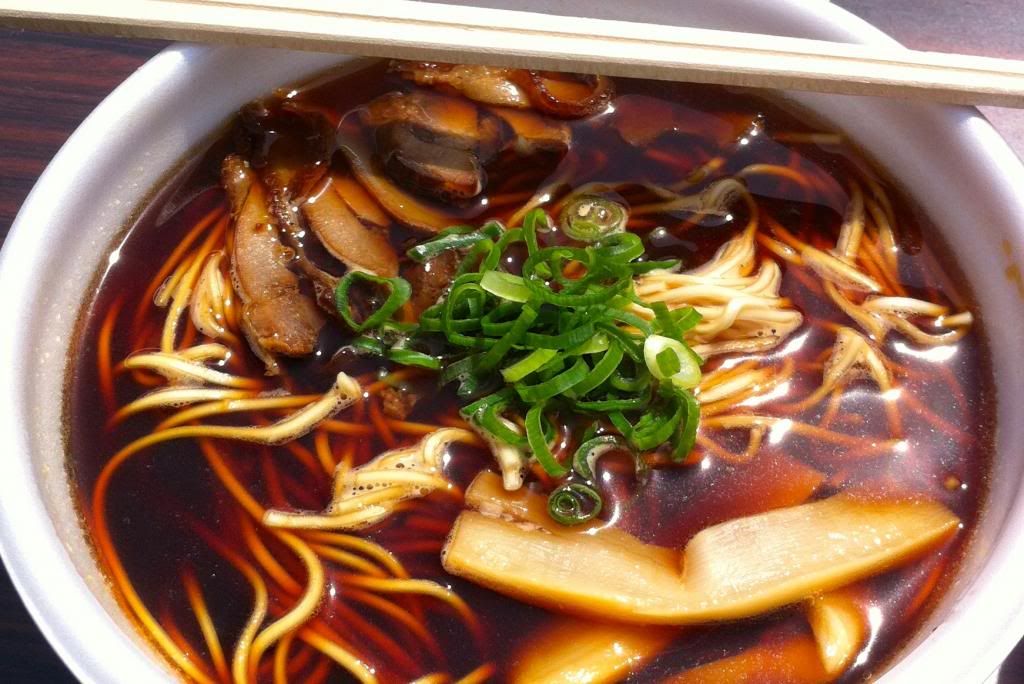 On another day, the hubby and I took a drive and went to a park with lovely cherry blossoms.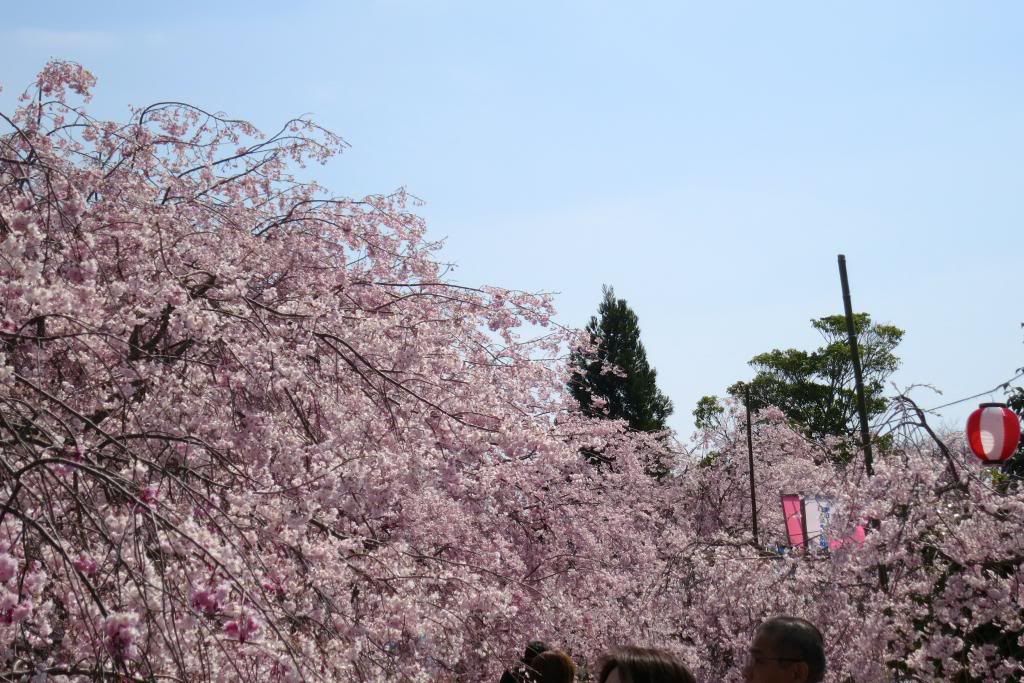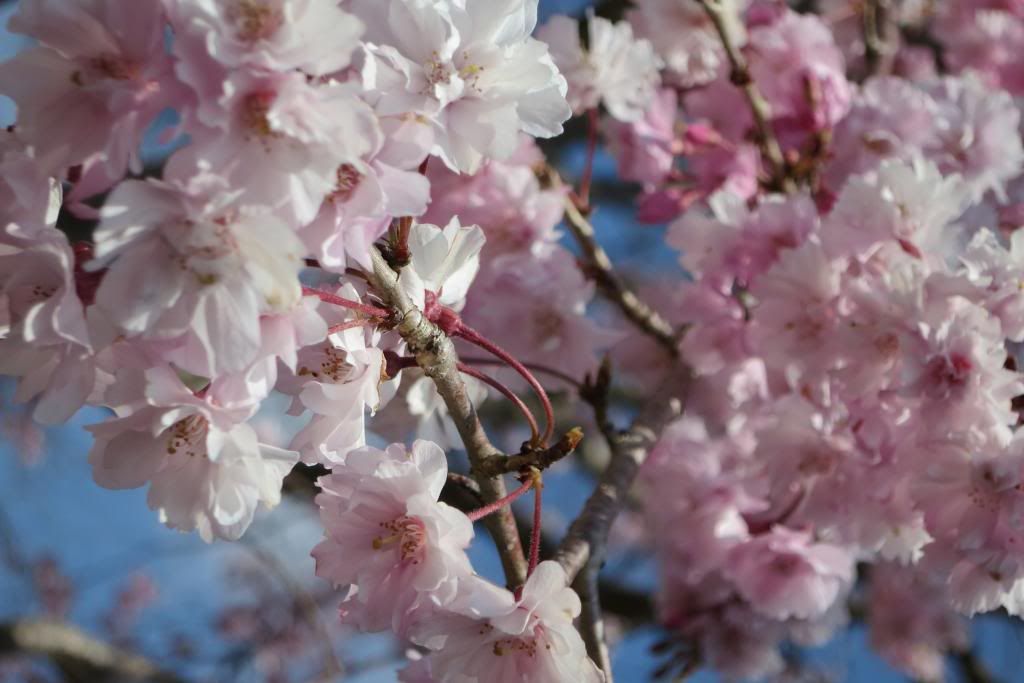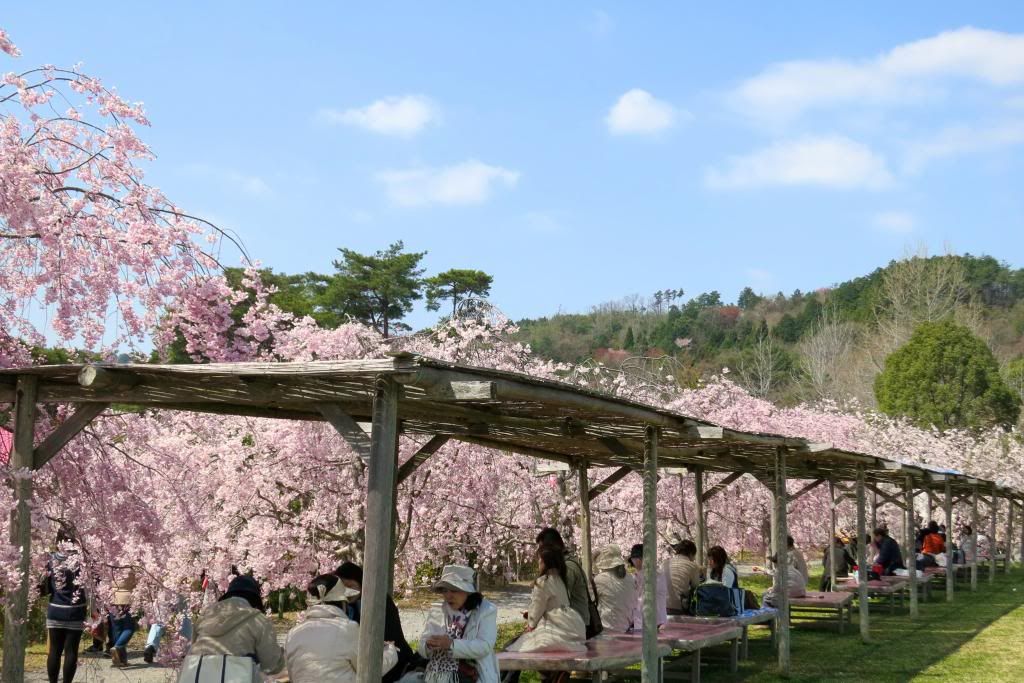 Finally, Golden Week just started here. It's a string of holidays over this week, giving us a few long weekends. Last weekend was spent in Kobe catching up with my college friend Leslie and meeting her boyfriend. We stumbled upon an awesome German festival around the busy port area. We were flabbergasted to see a German festival in Japan, complete with beer, sausages, and a band. We also rode the colorful ferris wheel and enjoyed the view of the city.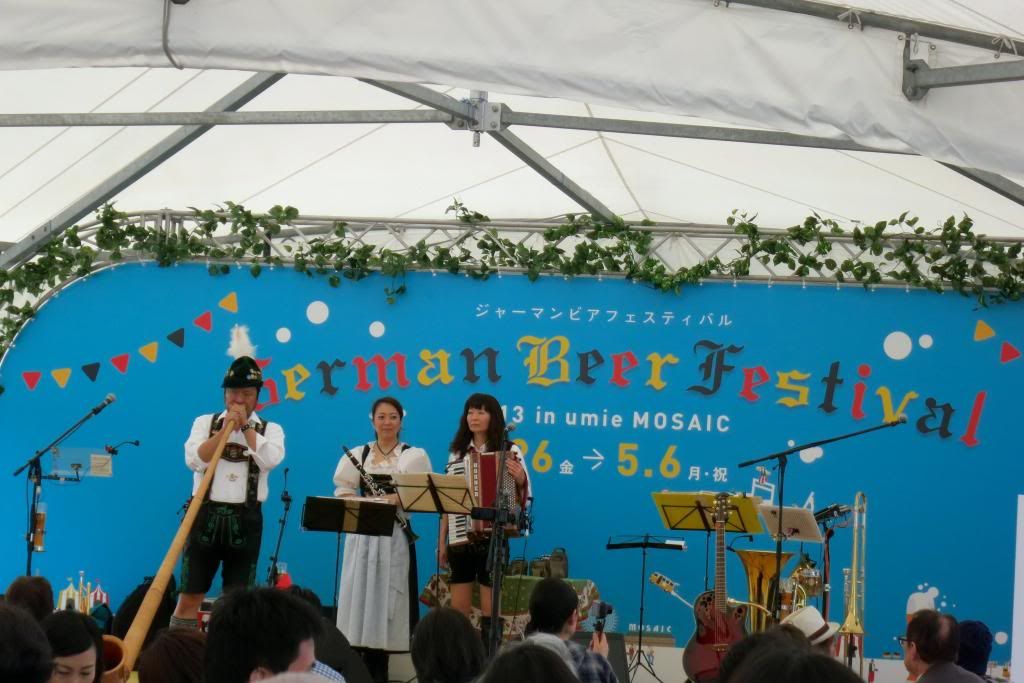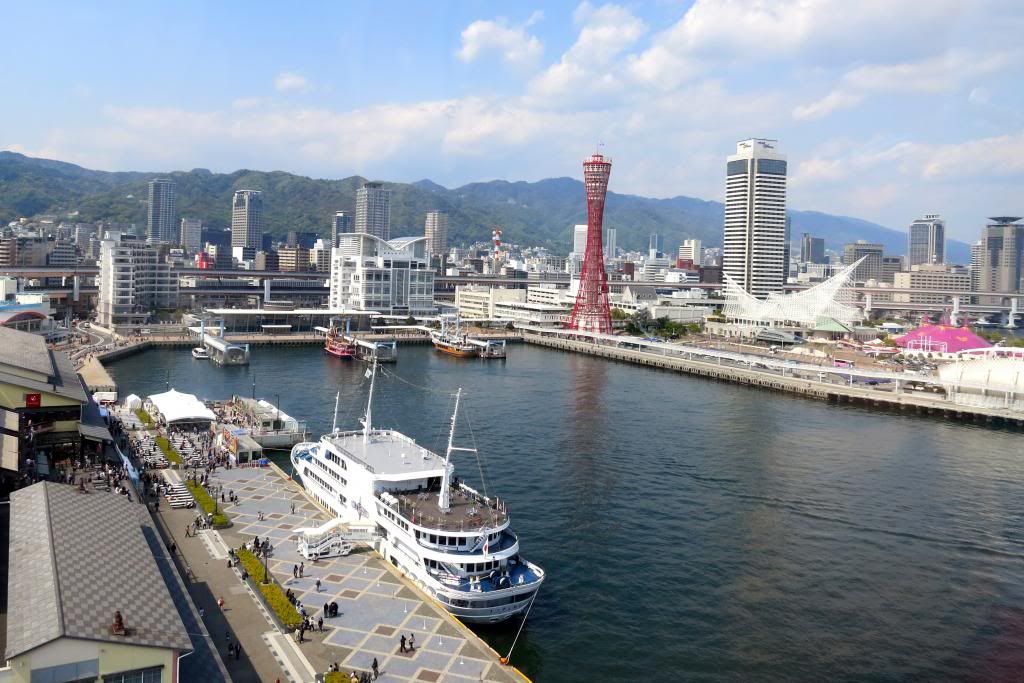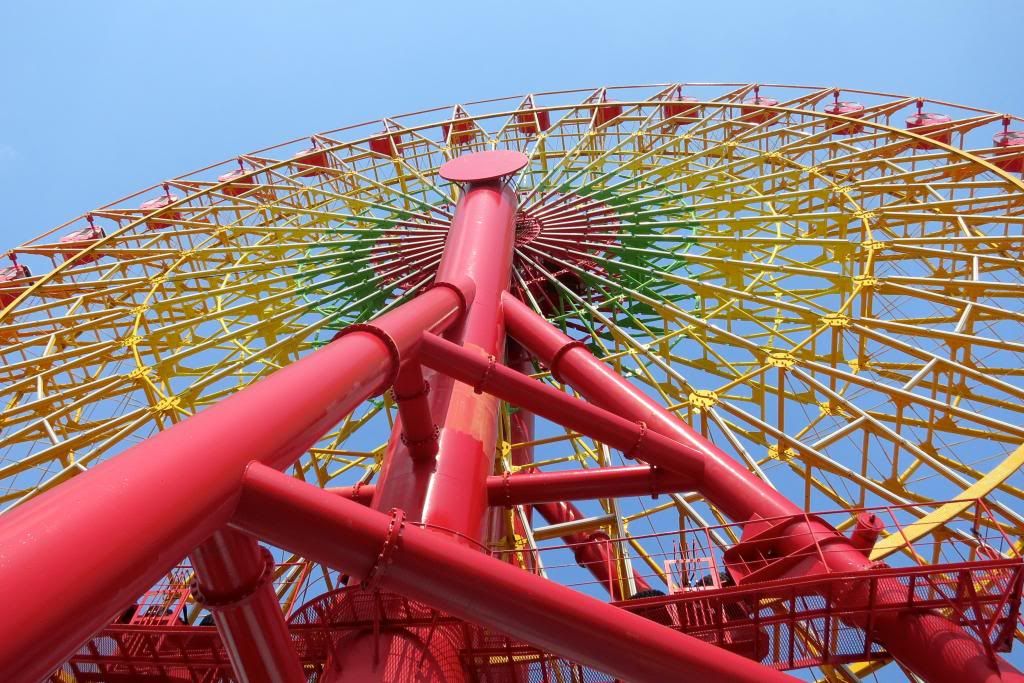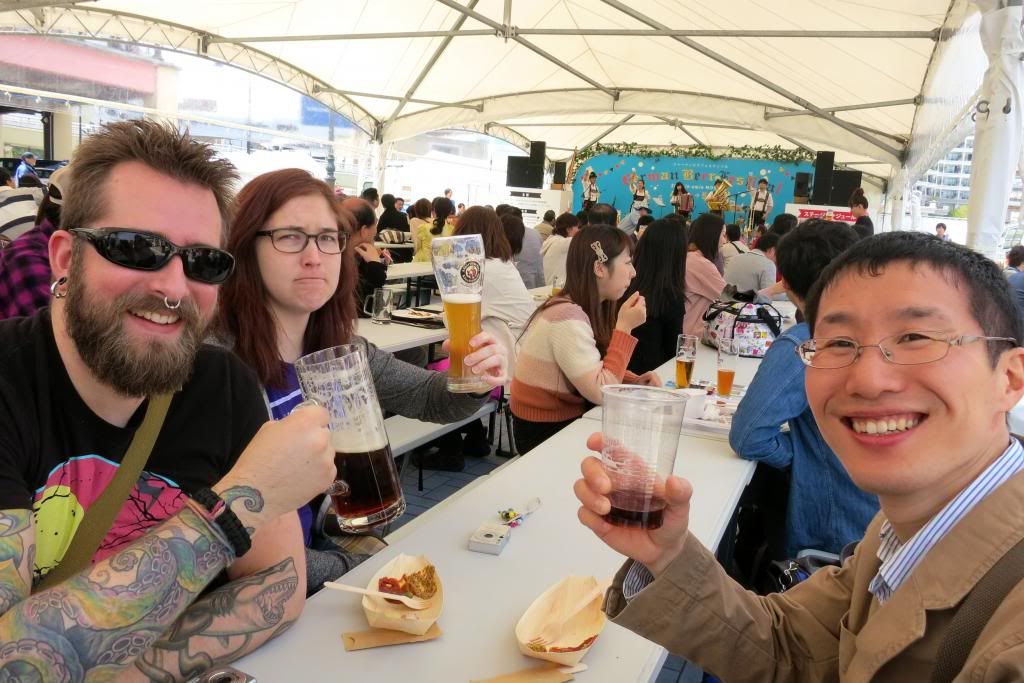 The rest of my Golden Week(end) was spent relaxing. We've got one more long weekend coming this weekend that I'm excited for.
In sewing news, I finished a new project last week, but have yet to wear it! I'll do so and take pics this week, I promise. Here's a poorly photographed little teaser of the fabric in the meantime: