Over the long weekend the hubby and I took a day trip down to Shikoku, to the prefectures of Tokushima and Kagawa. We've been to these prefectures before, so there's nowhere new to check off our "prefectures visited" Japan map, but we had a great time seeing new things there.
First up we went to the Kazurabashi vine bridge in Tokushima.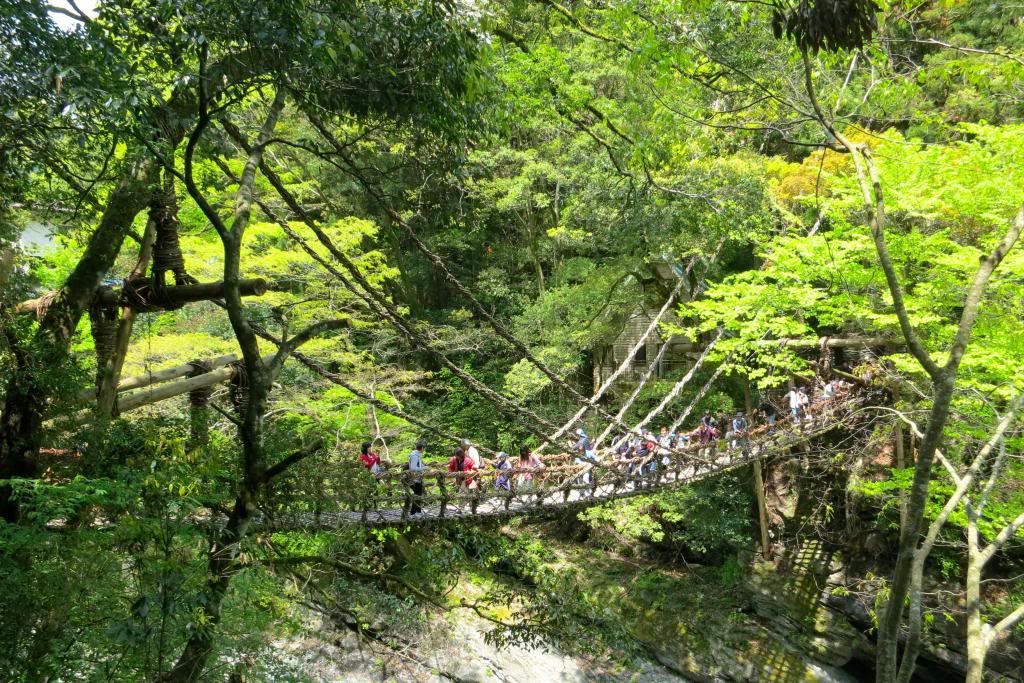 This bridge was not for those afraid of heights. The bridge itself is a bit difficult to cross without holding onto the sides, and this is why: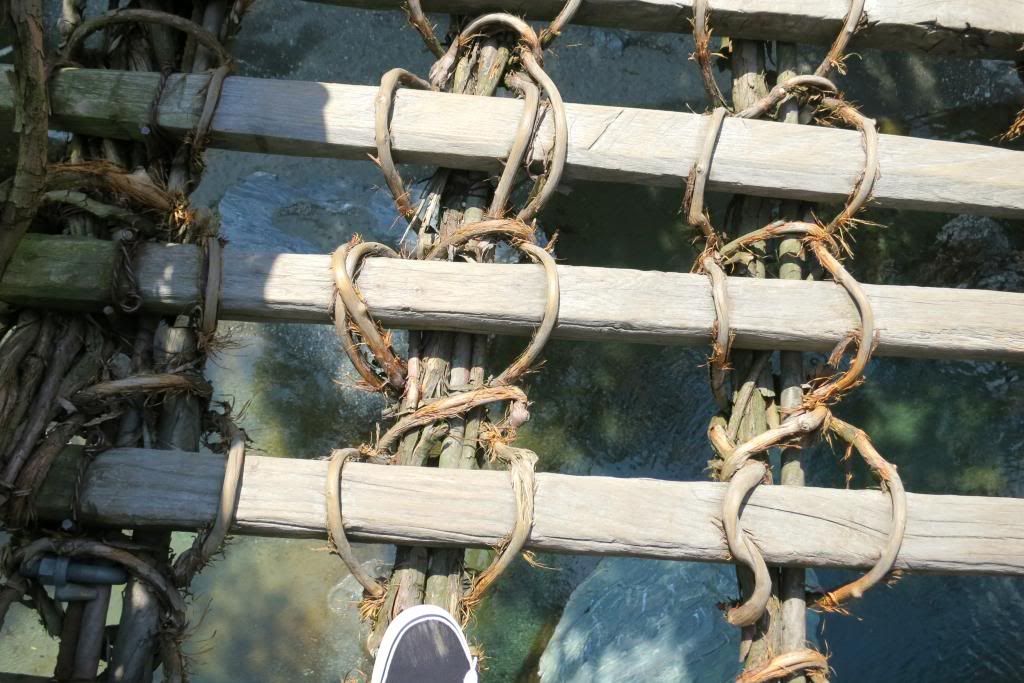 We also enjoyed a boat ride down the Obokekyo Canyon:
In this heavily forested canyon area was an interesting tourist spot on the side of a cliff by a narrow winding mountain road. Local signs labeled it in English as everything from the "peeing boy" to the "pissing cupid" statue. Either one is accurate, I suppose: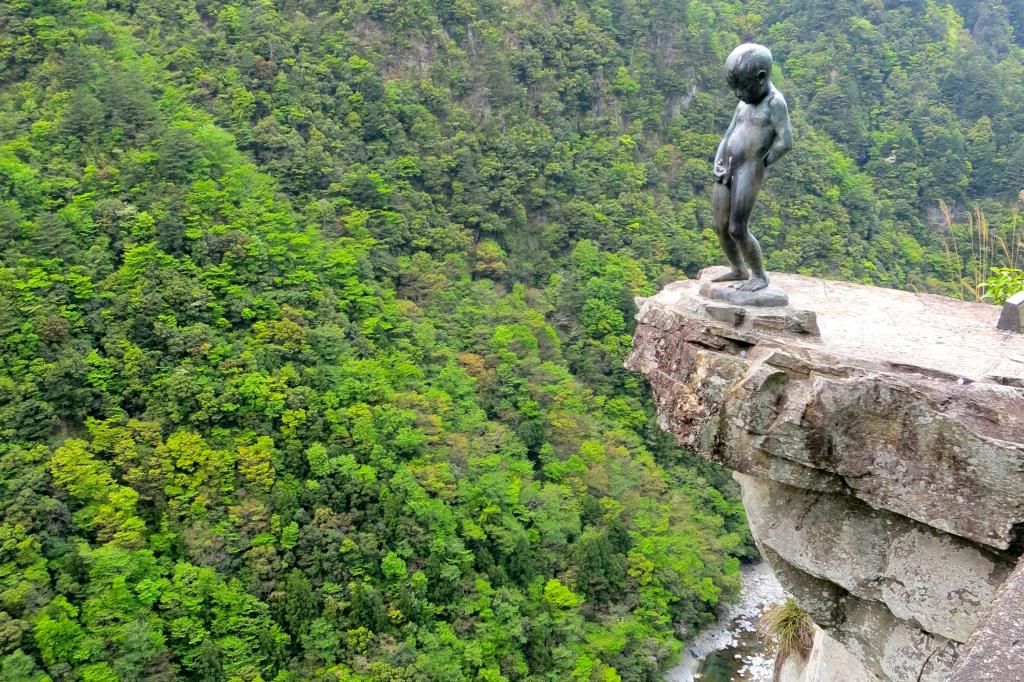 After enjoying the lovely nature of Tokushima, we headed to Kagawa to see Konpirasan Shrine and the surrounding area. Little did I know I would have to climb a winding 1,400 steps to get to this shrine on the top of a hill. At least the scenery was nice: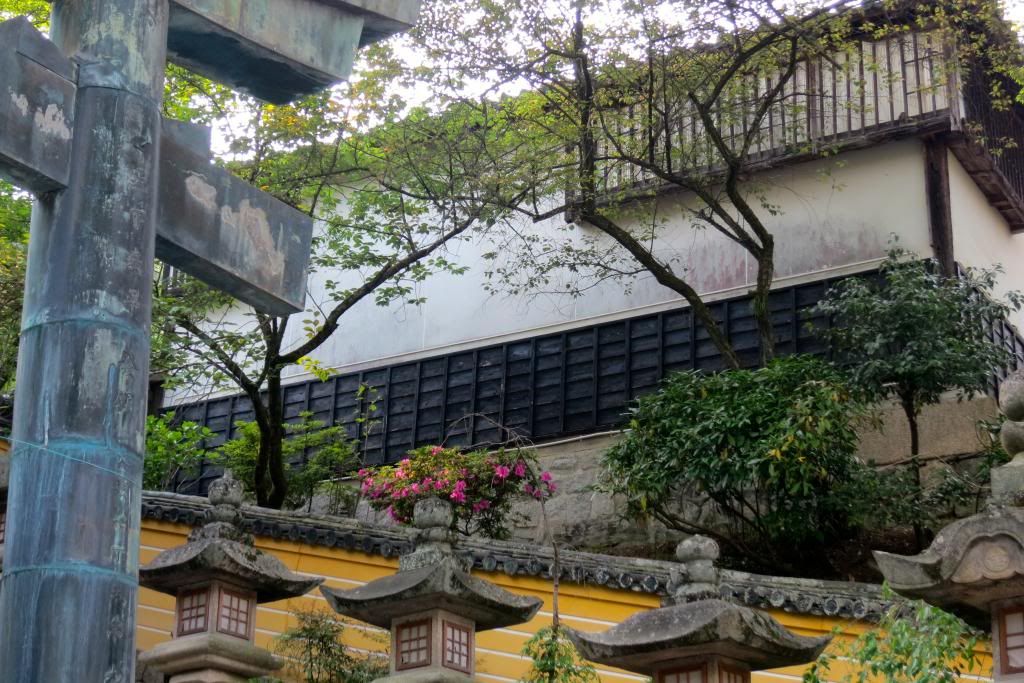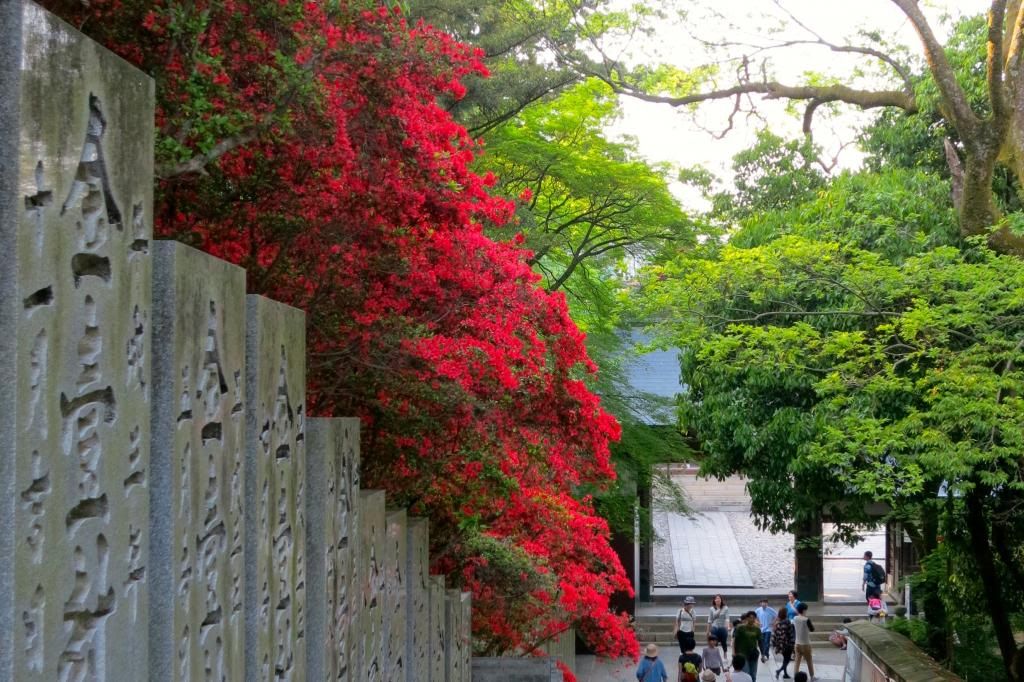 After such an exhausting trek, we rewarded ourselves with delicious food. Kagawa is famous for udon, and its nickname is "udon prefecture." It lived up to the name with wonderful udon, which I ate with an onsen egg: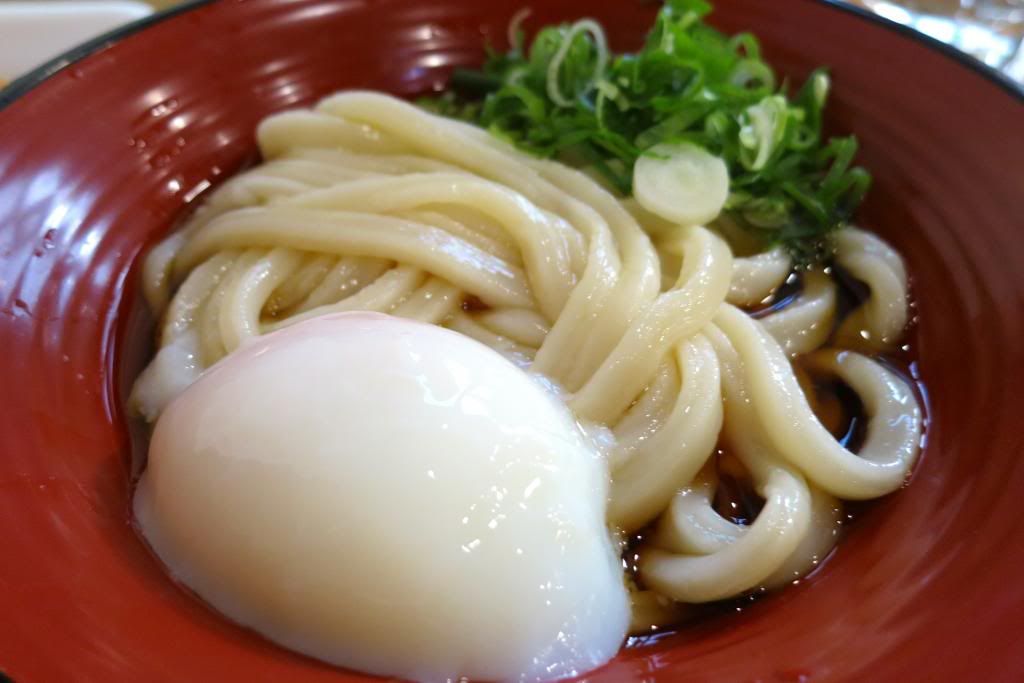 I also had to buy some of this unique ice cream, which was covered with sweet puffed balls of... something... I'm not quite sure what, but it was good. There was also an ice cream with soy sauce and green onions that was supposed to be udon flavored, but unfortunately I couldn't bully the hubby into trying it.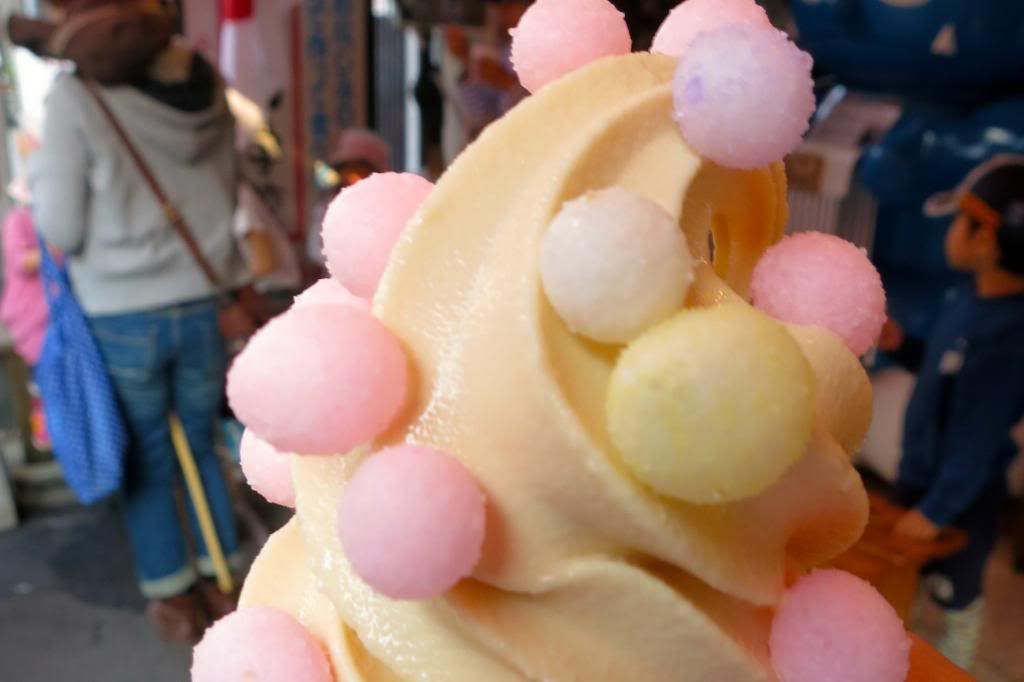 It was a great trip, and now I've got a new sewing project on my table:
I should follow my mantra of one project at a time not only in sewing but in blogging also, because I have yet to blog about my last project yet keep mentioning it. I've been revamping my blog layout and enjoying my mini vacation too much to do so. Do'h! Soon, I promise!