It's finished! I was a little daunted at sewing plackets, cuffs, and a collar with a stand (heck, I didn't even know what some of those were until I made this), but I managed it without too many issues. This is my
Archer Shirt
, a pattern by Grainline Studio. The pattern is a roomy button-up shirt, and like the Mathilde, I didn't bother to make any major adjustments. I want to sew pretty things, but my outfit choices lean towards comfy. I was attracted to this pattern because of the pretty gathered detail in the back, which gives a plain button down shirt a bit of a feminine touch.
The fabric I used was super cheap and probably more suited for making muslins instead of actual shirts. I didn't notice until laying it out to cut that there was a handful of small blemishes in the fabric itself. Knowing this was my first shot at making a collared button shirt, I spent no time regretting my choice in cloth, though. I'm happy with how it turned out because it's fun to wear.
Seems like lately there's a trend to make shirts like mullets: short in front and long in the back. I am totally on board with this.
The gathered back makes it lovely, right?
I fudged the collar and re-did it a dozen times, but it looks pretty good.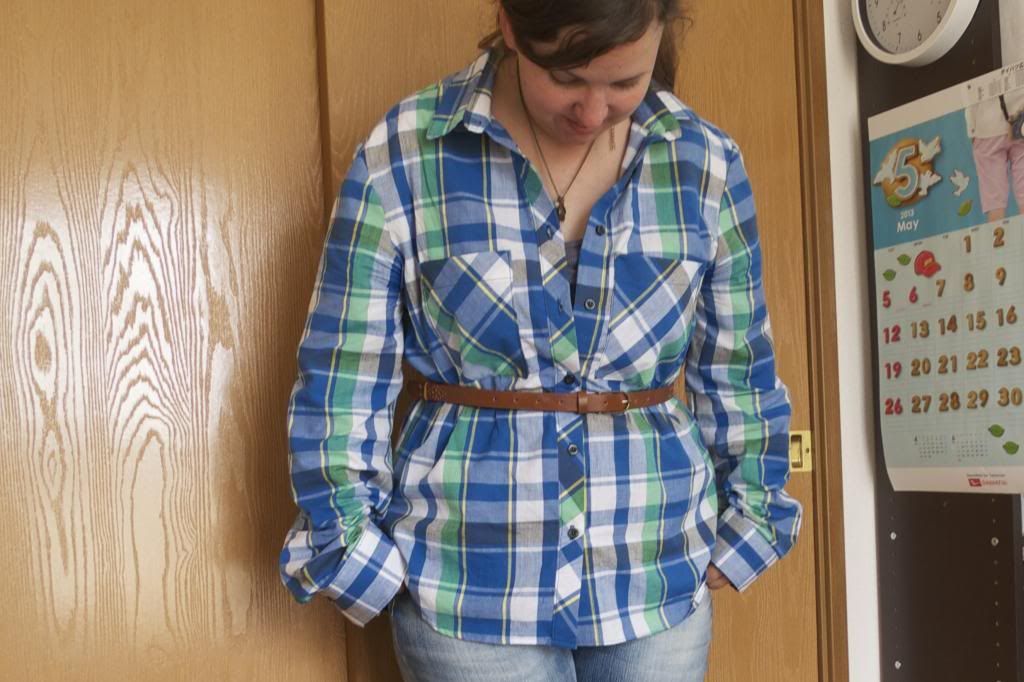 I threw it on over a tank top and put a belt on to give it a bit of waist definition. The sleeves are a tad long. I ended up rolling them up anyway because it was a toasty day.
Now that my Archer's done, I'm not sure what to make next. On Friday I bought
Victory's Ava
pattern, but I'm having a hard time designing it and finding inspiration. I might make something quick and easy from that sewing book I posted in my last post
here
. I'm a bit of a slow sewer, and I've considered *gulp* joining a sewalong in order to keep myself at a steady pace and connect with other sewists who will be doing the same challenge. Oh the possibilities! One thing's for sure: I'll be inching closer to making my own awesome and unique wardrobe (that I hopefully won't be shy to show off in my travel photos).