This week my schools have been hectic. Every year my students visit the Atomic Bomb Dome and Peace Park in Hiroshima as a field trip, and they offer chains of 1,000 paper cranes there as symbol of their wish for peace. The big schools have no problems rallying 350 students to make a few cranes each, but for the smaller schools, it poses a challenge. I buckled down and helped my 6 student school make cranes. As you can see, I got a little bored and started arranging them.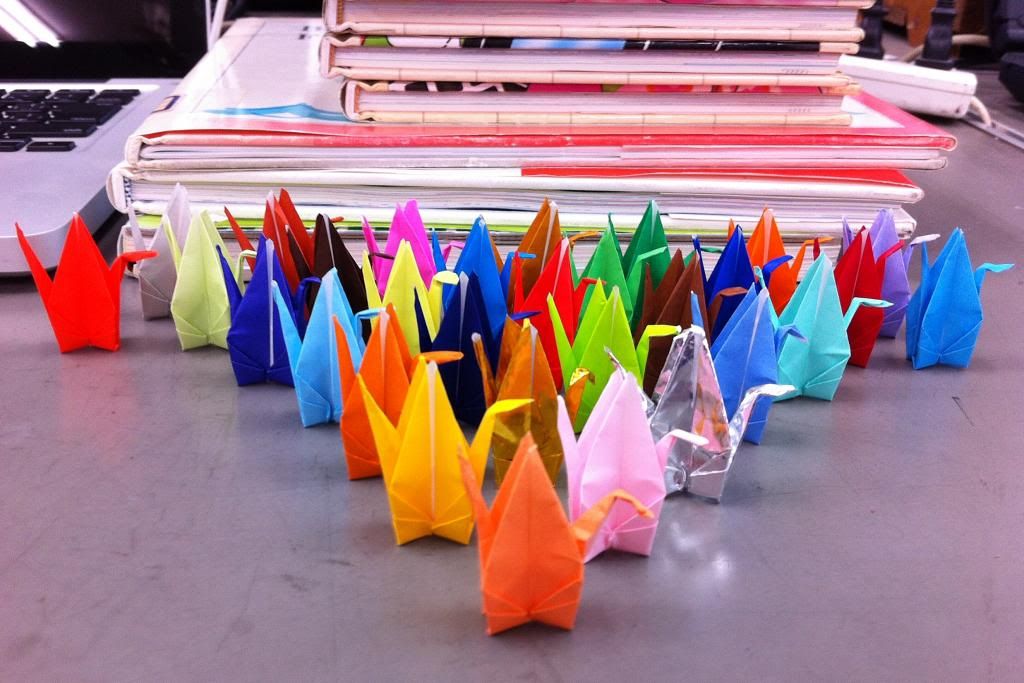 They fell like dominoes a few times.
The rainy season has started here almost 2 weeks early, and it's really warmed up. The nabe pot has been put away for next year and last weekend we made our first batch of tsukemen: chilled noodles with boiled veggies and pork that you dip in a spicy sesame broth.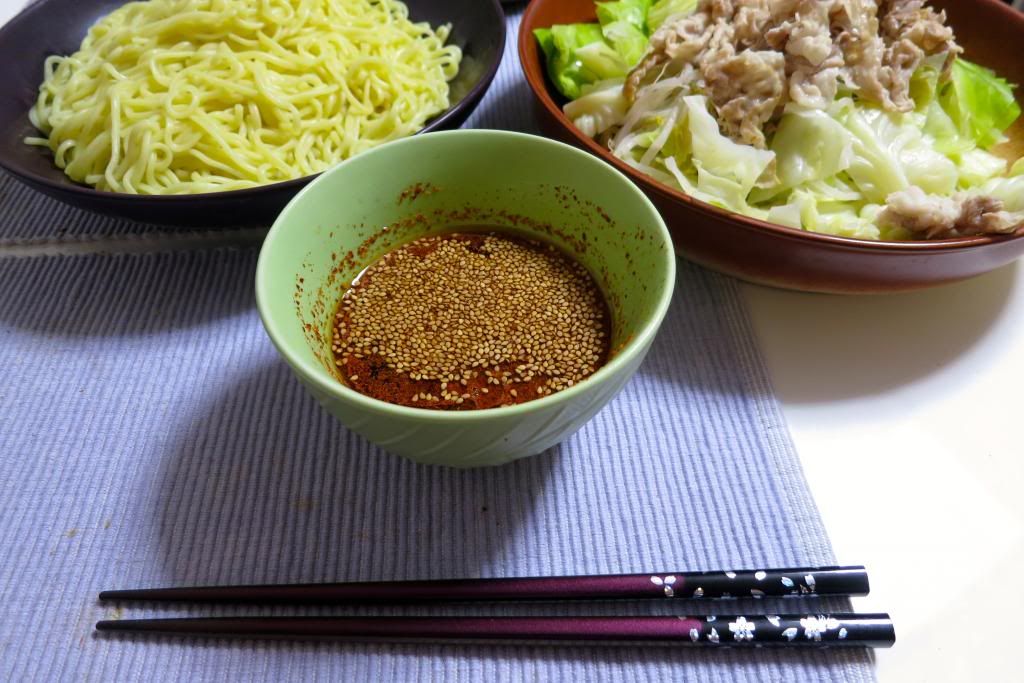 I've been in a bit of a sewing funk and can't decide what to make next. There's plenty of fabric and patterns I want, but I just can't seem to find the inspirational spark to put together my ideas, design, and create it. I started making a simple (and might I add awesomely free from Colette)
Sorbetto
top out of some cheap cotton I bought at a closing sale, but even now I can't decide whether or not to add sleeves.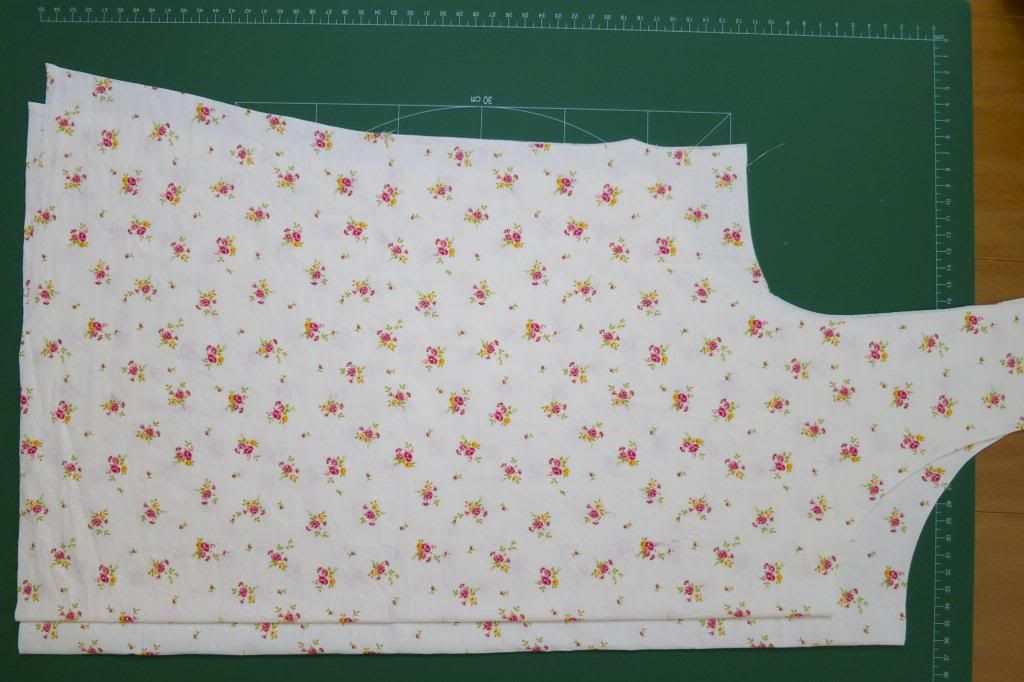 I am in such a huge ol' funk but maybe something will come along and be my muse. It's been a tiring week at school and I'm hoping our trip to Niigata this weekend will be what I need! Are you looking forward to the weekend also?