I'm finally blogging about it, my
Mathilde Blouse
. I love the details of it: the tucks, the back buttons, the Paris antique map cotton print I used.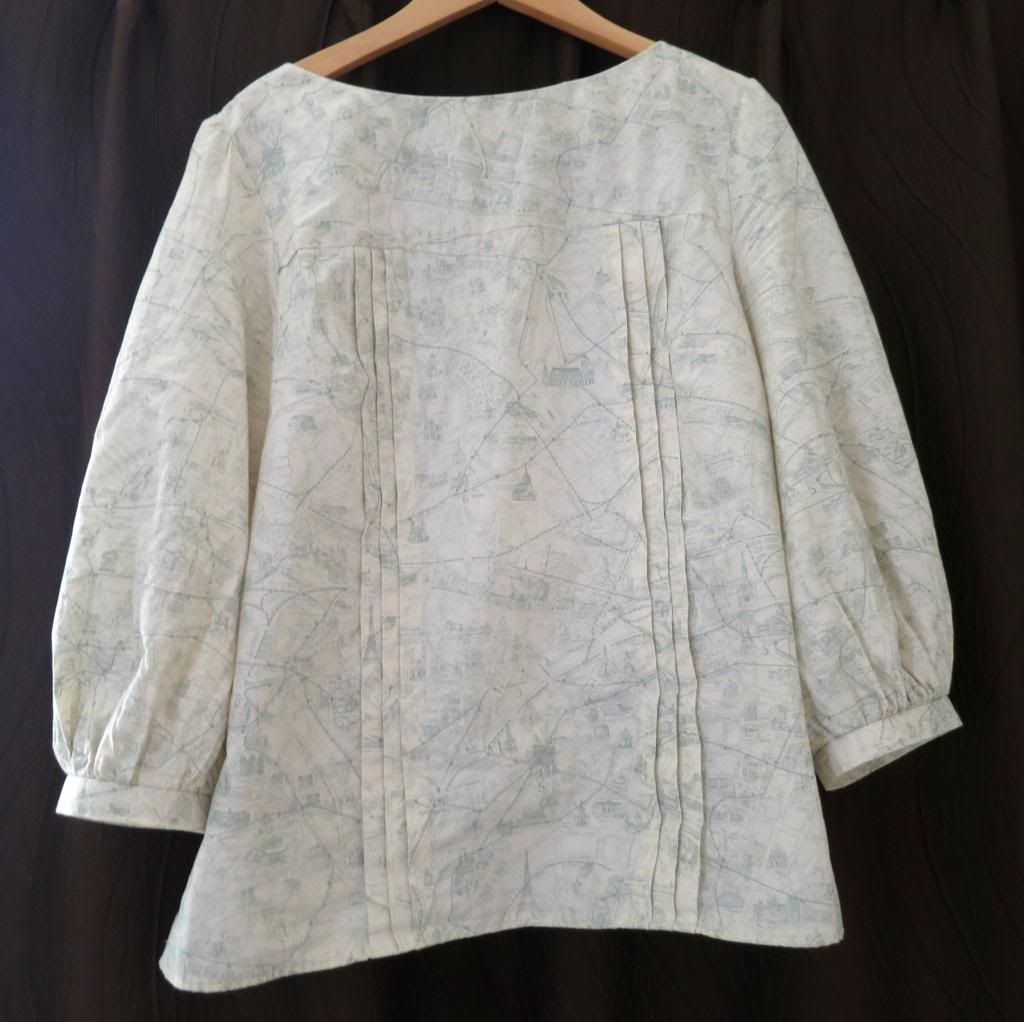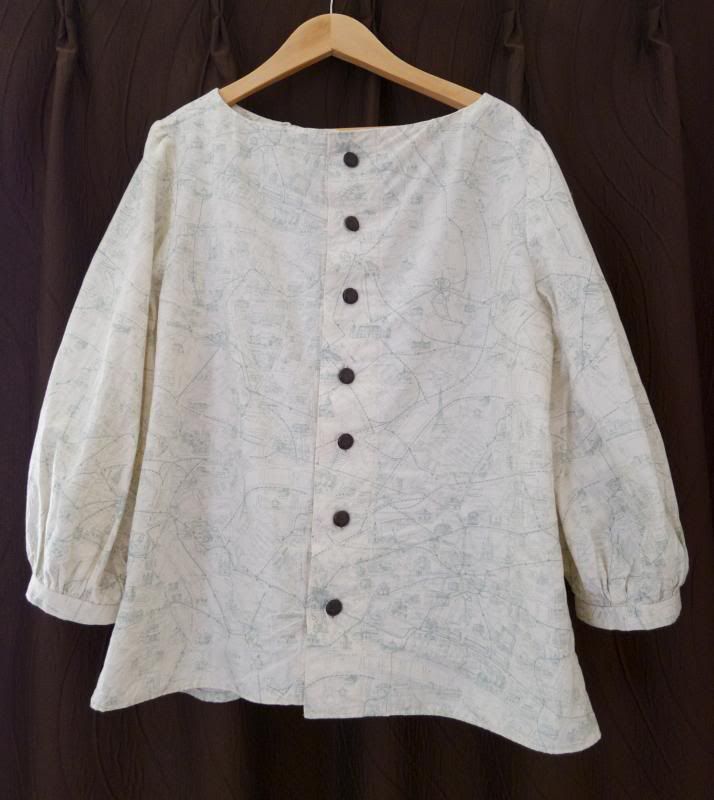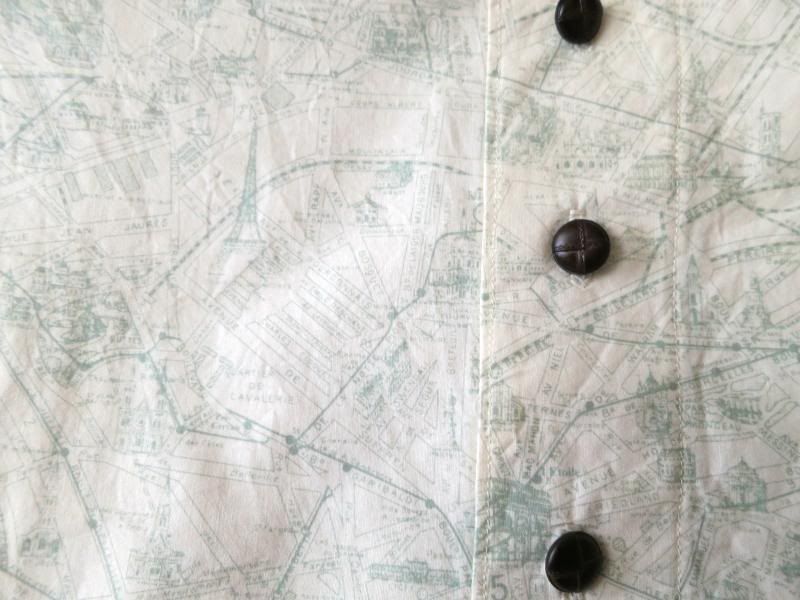 I'm still learning how to fit and adjust, and this blouse is an easy relaxed fit, so the only adjustment I made this time was grading a size up from the bust to the waist. Next time I'd like to try to change up the sleeves, because they seemed extra poofy and the style isn't exactly my usual taste. I'd like to make it a tad longer, and try a FBA to get rid of the gapping at the neckline. Overall though, I'm pretty happy with the fit. I was worried it wouldn't look flattering on a curvy girl like me, but I like it.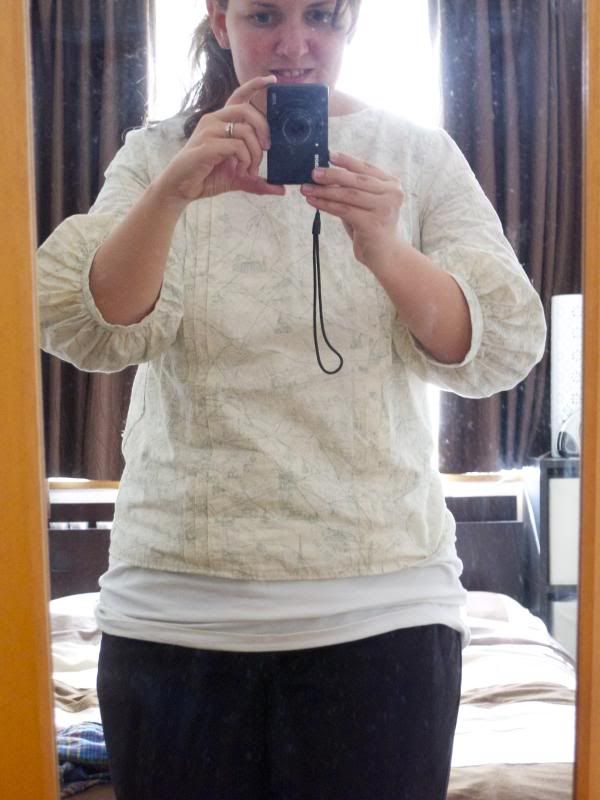 Sorry for the lack of proper photos... I wore it today to school with a sweater over it. I'm really shy about wearing my creations still, since I'm very much a beginner. Embarrassingly, I had a button slipping off during my first time wearing it, and I re-sewed all the buttons back on strongly (re: paranoid).
I was really excited when some of my second years came up to me today and when they saw my blouse, they instantly recalled our recently studied topic of giving directions. I got a chorus of "how can I get to~?" and I pointed out some of the famous Paris landmarks on it.