Oy! What strange weather we've had here this year. Japan has a rainy season in June that transitions us into summer, and it looks like our transition into fall will also start with rain in the form of a typhoon. Amidst this rainy week, I give you part 2 of my summer sewing: my 2nd Archer shirt.
Finally making a sweet repeat of a pattern. I have to say, it was A LOT faster to make it the second time around. I debated on adding colored buttons to accent the stripes but felt it looked like a grandpa's pajama top. I got lucky and went to a craft store closing sale and found a dozen more boring but suitable opal buttons for 50 yen!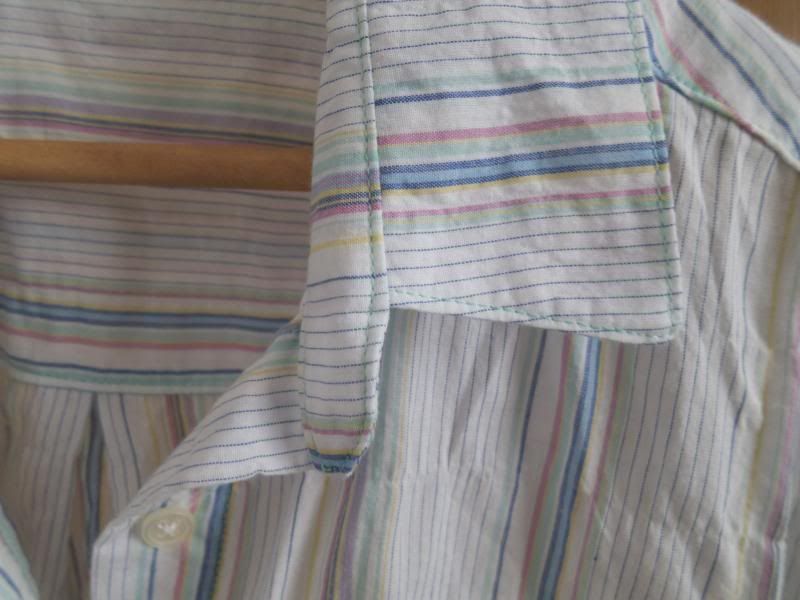 Sewing another Archer means I added skill points to my collar making ability.
I'm not one for popped collars, but I loved how the stripes lined up on the under collar. The sleeves were not special modifications: I used the original long sleeve pattern piece trimmed.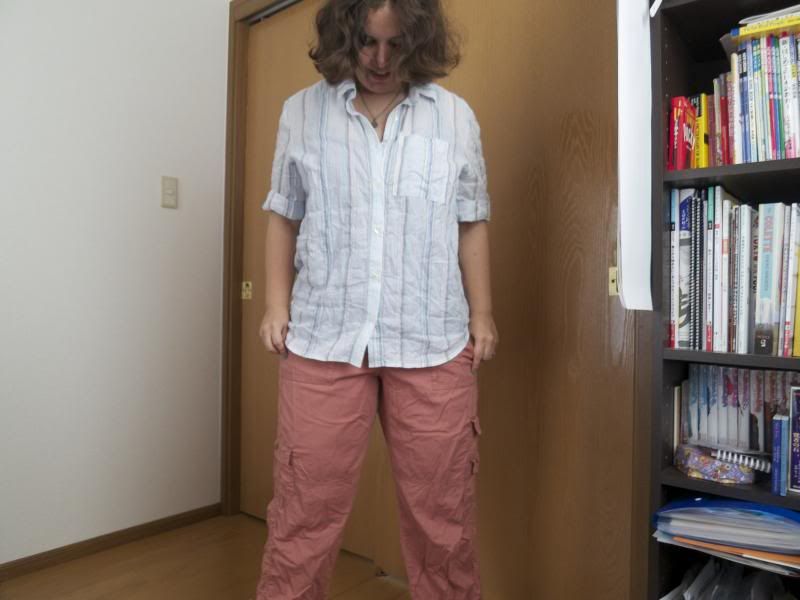 Here I am wearing my comfy Archer! In spite of the humidity I wanted to show off the wave 'fro on my head. The shirt looks wrinkled in all the pictures... it's the fabric! I believe it's a cotton crepe. I found it in a summer fabric bin with a mountain of seersucker. The stripes reminded me of a RTW button shirt I used to borrow from my mum. I'm a little hung up on stripes lately, as you can see. I also have a love for relaxed fit clothes. I can drool over all the lovely dress patterns, but I've always been a bit of a tomboy so dresses aren't very high on my to-sew list. I can see this shirt working well into my rotation, perhaps belted with a cardigan or under a sweater in the cooler season.
I've got one more summer report to post: a wee post about (non-sewing) crafts I did. Check back soon!