Howdy strangers, how are you enjoying fall? I won't apologise for my long absence because life happens, but I promise you I haven't abandoned this blog or the sewing/traveling journeys. I thought the transition from summer to fall would be relaxing, but I forgot all the events and goings-on there are. Sports day and culture festivals are back-to-back, along with English speech contests. On top of that, Japan's been whacked with typhoons, one after another. The area I'm in hasn't had any problems except for the occasional nail biting over the cancellation of events and classes. Luckily, my schools' festivals had great weather.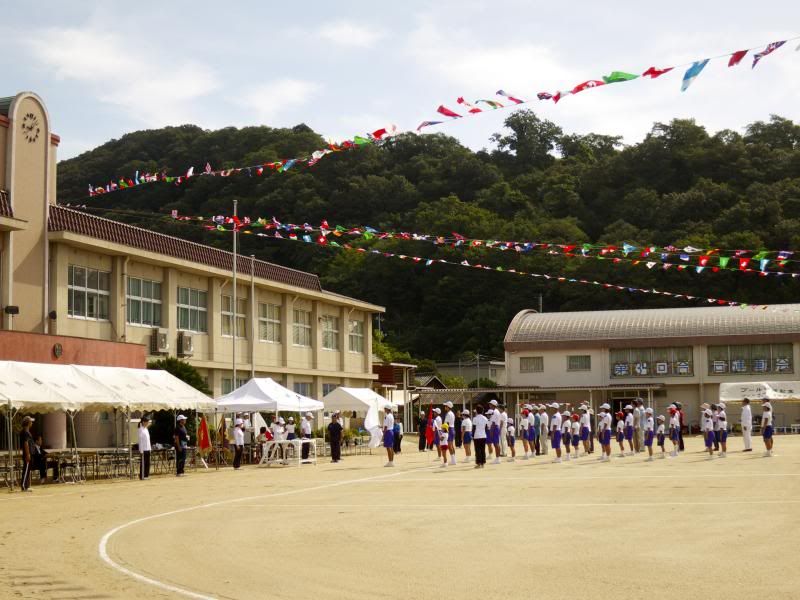 This past weekend was a 3 day weekend, and I was ready to get back on the horse and travel after my unfortunate stomach bug in Yokohama. This time, my hubby and I took a gruelling 8-9 hour road trip to Nagano and Gunma prefectures. We left the still permeating summer (and maybe typhoon related?) heat to go into the mountains, and we weren't disappointed.
Our first stop was the city of Matsumoto, which has 1 of the 12 original Japanese castles that is not a reconstruction.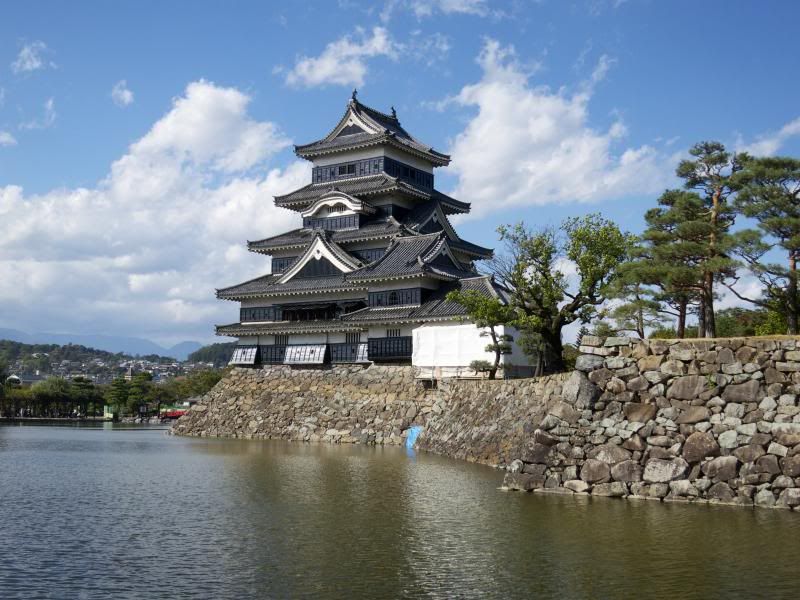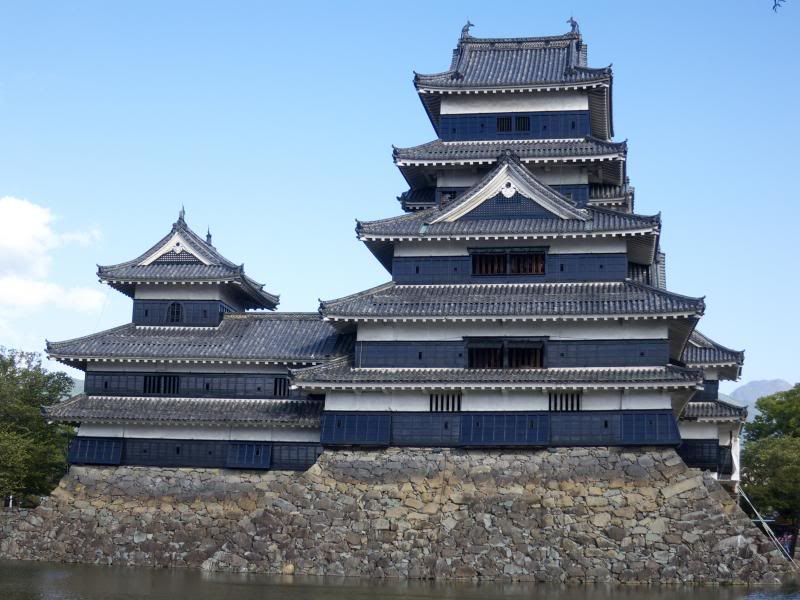 To our luck, there was a soba festival going on around the castle while we were there, and we ate the most delicious soba (buckwheat noodles) ever. Food stands made soba in the many regional flavors from all over Japan, but we partook of the local Shinshu soba. They say "simple is best," and that's exactly how I would describe the local soba of the Shinshu region. It was spectacular. Don't let the plastic dish I ate mine from fool you.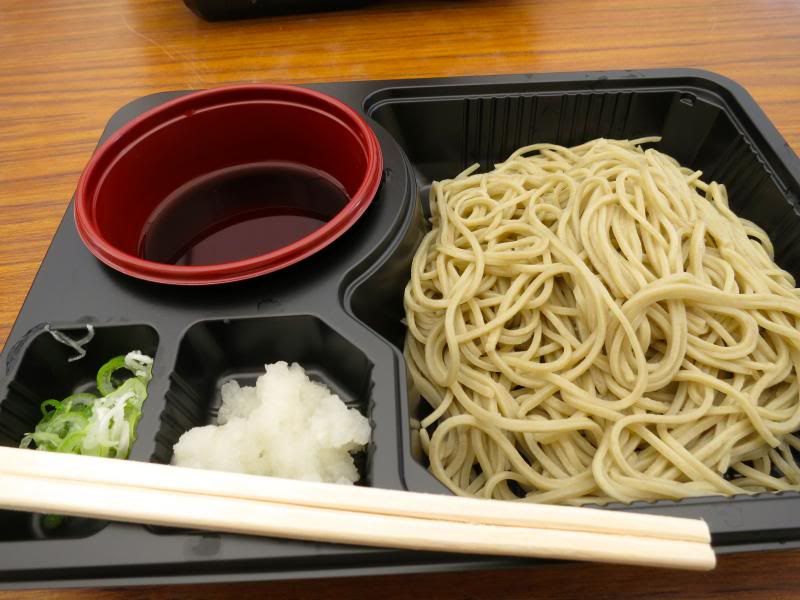 The tall mountain range that Nagano and Gunma share are the Japanese Alps, and you can probably guess why they are named such. They are a combination of 3 tall mountain ranges.
Kamikochi
is a highland park area here that is untouched and preserved. The roads to this park are narrow and winding mountain paths, so public traffic isn't allowed and you have to come by bus. The view was spectacular with the leaves showing off their first fall colors. Although it was cloudy and the highest peaks shyly hid in the clouds, it was still a magnificent sight. Oh, and I saw a wild monkey there too, but I didn't get a picture of it.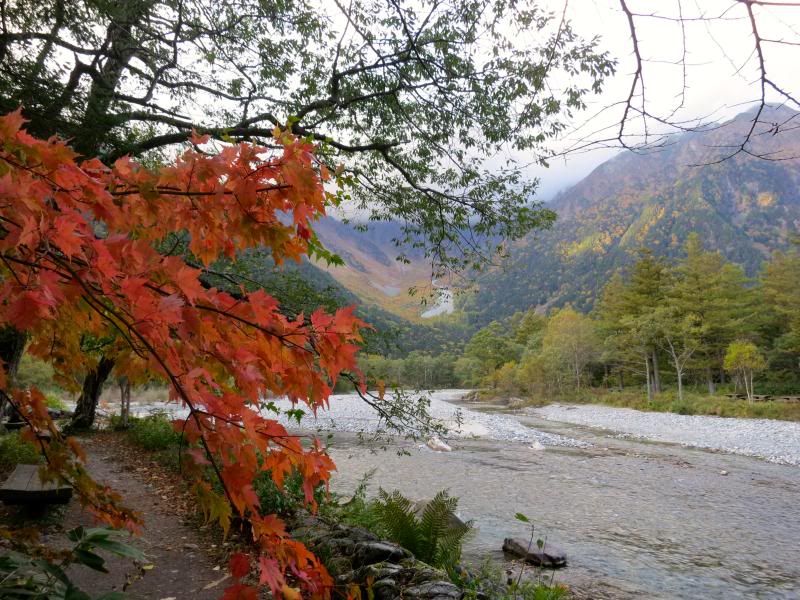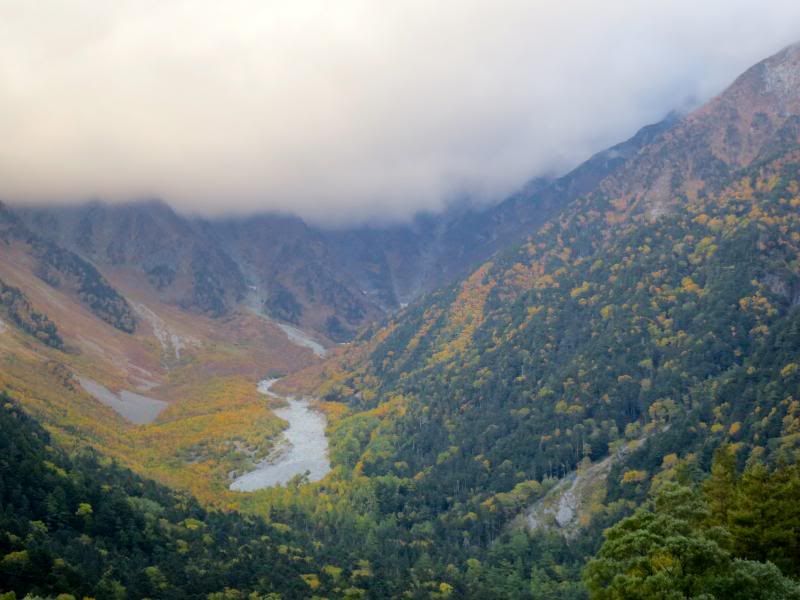 The next day, we made our way to Gunma prefecture to
Kusatsu
, a popular onsen area. Gunma is famous for its numerous hot springs. Like Kamikochi, the weather was chilly and I was glad to finally wear a jacket. This weather was perfect to go relax in an onsen or eat hot udon to warm yourself to the bones.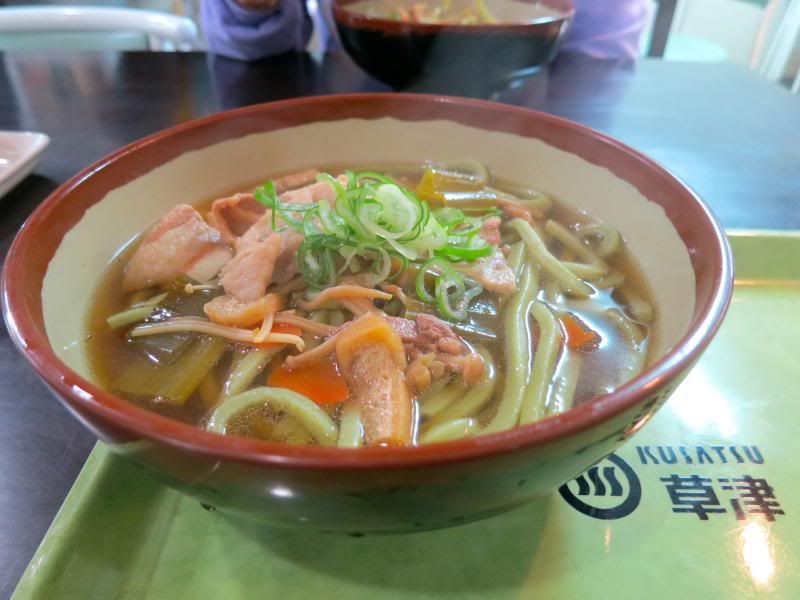 We drove through some very winding mountain roads to get to the top of Mt Shirane, an active volcano which has a giant hot spring lake of sulfur on top. The color was truly amazing.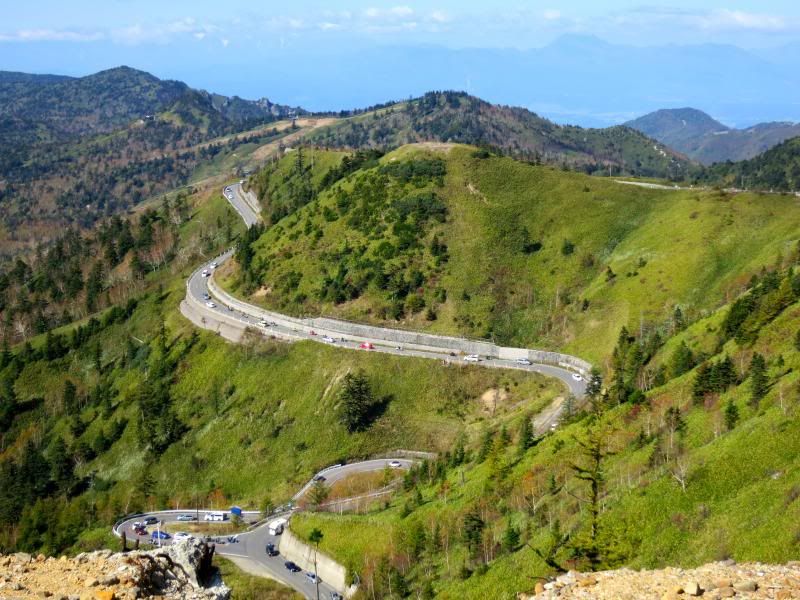 It was a bit of a hike to get to the top, and I really wanted to show you guys my triumphant smile from the top, but it was so incredibly windy up there that I resembled Cousin It with my hair in my face. I had a heck of a time trying to keep my balance going up and down the trail.
Our last stop was Nagano city itself, home of the '98 Winter Olympics. Zenkoji is a large temple and the area was full of many shrines and temples, reminding me of Kyoto in a lot of ways.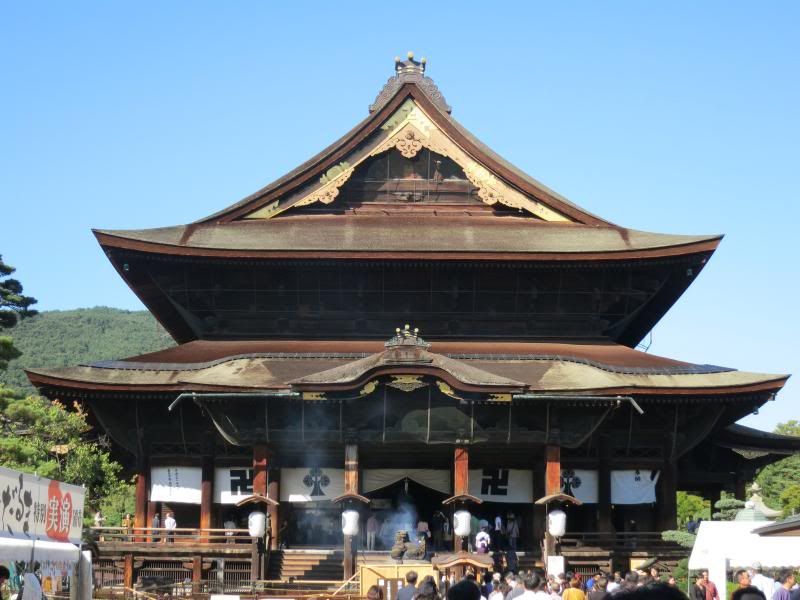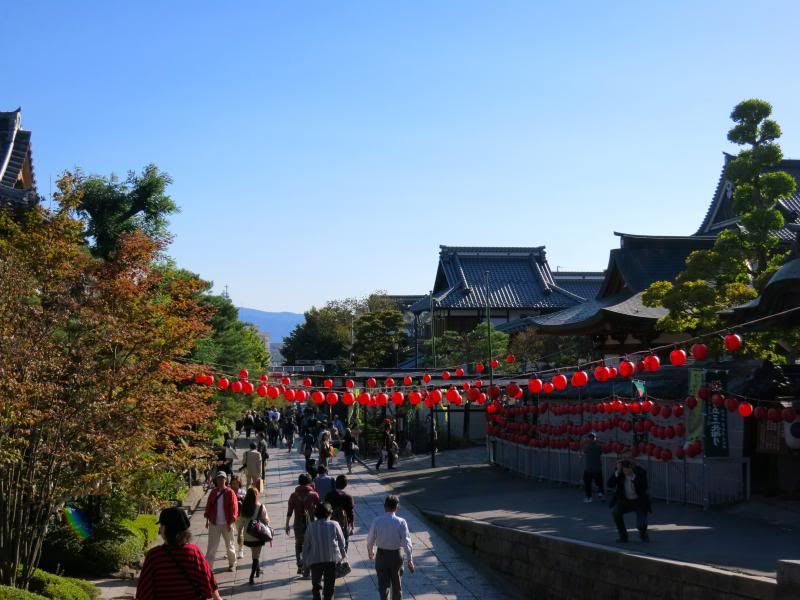 If you're a hiking or an onsen enthusiast, I definitely recommend this area for a visit. The mountains are beautiful and the noodles delicious!